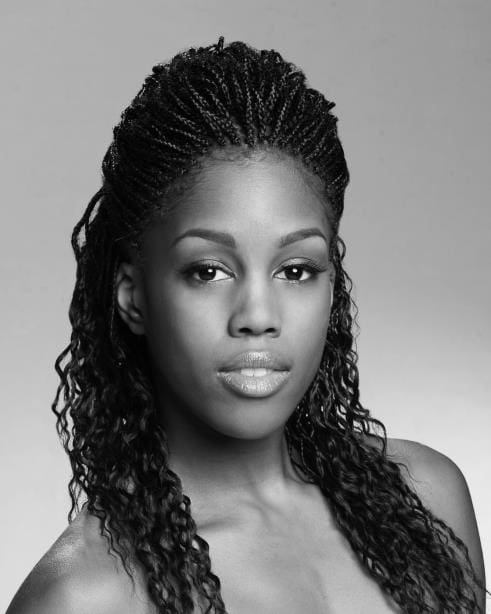 Dance Mogul Magazine is honored to present Paige Fraser, a Female Dance Mogul on the Rise. Over the past 10 years, we have noticed the evolution and revolution of  Dance in Mainstream TV, Print  Media, and Movie Screens.  It's about time that the hard work of professional dancers like Paige is being recognized. Dance Mogul Magazine has supported dance from a grassroots level, so it's not a surprise to us to see dancers like Paige shine. She is a superstar in her own right just like Beyonce. You only know more about Beyonce's talent because the media pays more attention to her. We hope that our readers continue to assist us in empowering the talent in our communities and propping up role models that the next generation can look up to. Paige Fraser began her dance training at Ballet Atlantic Academy in Pelham Manor, NY. Ms. Fraser completed her freshman year of college at the Dominican University of California as a dance major at Alonzo King's Lines Ballet. In 2009, she attended The Ailey School as a scholarship student and later transferred into the Ailey/Fordham BFA program where she graduated Cum Laude. She has also trained in summer programs at American Ballet Theatre, Dance Theatre of Harlem, Jacob's Pillow, Juilliard, and Complexions and has worked with Desmond Richardson, Darrell Grand Moultrie, and Camille A. Brown. In 2010, Ms. Fraser performed in Alvin Ailey's Memorial as a special production of Revelations, in celebration of its 50th year during the Company's New York City season. This is her second year with Ailey II.
Dance Mogul: At what age did you develop a passion for the arts?
Paige Fraser: I started dancing when I was four years old at a small ballet studio in Westchester, NY.  My teacher Leslie Otto really taught me the technical aspect of dance and gave me the foundation for ballet. When I began high school I studied at PPAS/Alvin Ailey and learned other forms of dance; such as modern, Graham, and jazz… It was in high school when I really decided that I wanted dance to be my career.
Dance Mogul: Growing up, who were your inspirations?
Paige Fraser: Growing up my inspirations were those dancers of different ethnicities with a successful career. I was that little black girl who dreamed of being a ballet dancer. I had attended many ballet summer programs (ABT and the Rock School) at a young age and I would be the only African American dancer there. It became very discouraging but I used dancers like Misty Copeland, Aesha Ash, Tai Jimenez, as my motivation. When I started training at Ailey, I got to see the main company perform at City Center. There were so many dancers that looked like me on stage dancing different styles of dance. That was when I realized that ballet wasn't my only option. Other companies such as Dance Theatre of Harlem Cedar Lake and Complexions were also inspiring to watch because of the diversity in dancers and repertoire.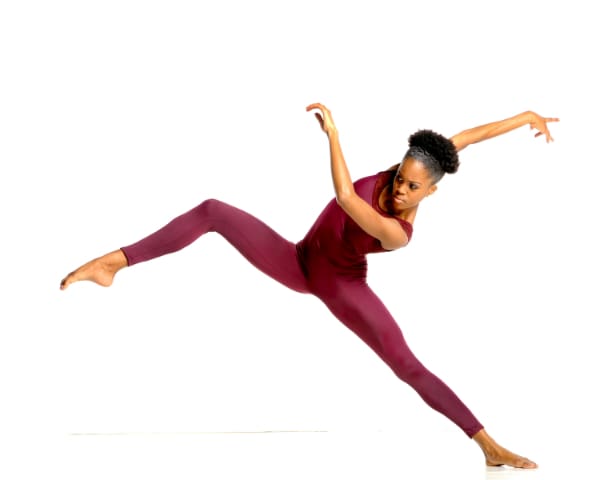 Dance Mogul: Were your parents supportive of your dancing?
Paige Fraser: My parents have been extremely supportive of my passion for dance since the day I started. If it wasn't for my mother I wouldn't have started to dance. She saw that I had a natural sense of rhythm as a child and signed me up for classes. As I got older and dance became more serious for me it also became expensive. Leotards and pointe shoes aren't cheap!! I also attended a lot of different summer programs that drained their pockets. I think the scariest moment for them was when I moved to California at the age of 17 and trained at the Lines/BFA Program for a year. They really motivate me when things get tough. to do great in life but to always have a solid education as my back up plan
Dance Mogul: Explain the differences and similarities for training for a company like Ailey as appose to training to be in a street dance crew?
Paige Fraser: The difference with training to be in Ailey II vs a street dance crew is that Ailey dancers must have a solid understanding of all dance techniques. Whether that technique is ballet, modern, Graham, jazz, you need to be able to do it all. The repertoire we do in AileyII is very diverse and requires you to switch gears frequently.  With a street dancing, I assume you would have to really know hip hop and wouldn't have to be as trained in ballet or modern. It is more stylized and improved. The similarities between both of them are that they both require a lot of practice and discipline. I've noticed that dancers can relate in so many ways and feed off of each other no matter what genre they specialize in.
Dance Mogul: Within a lot of dance styles there is an aspect of battle dancing within the culture. As Ailey dancers do you ever have friendly competitions amongst each other?
Paige Fraser: Dancers are naturally very competitive. I definitely believe in healthy competition because it pushes you to go over and beyond. For instance, if I see my co-worker doing 5 pirouettes in warm-up class I'm going to push myself to do more turns than I usually can do. I think it is great to motivate each other in a POSITIVE way. Watching other dancers also allows me to see what I can steal and add to my dancing. I don't ever wish to be another dancer because then I would lose my assets but we can also learn from one another.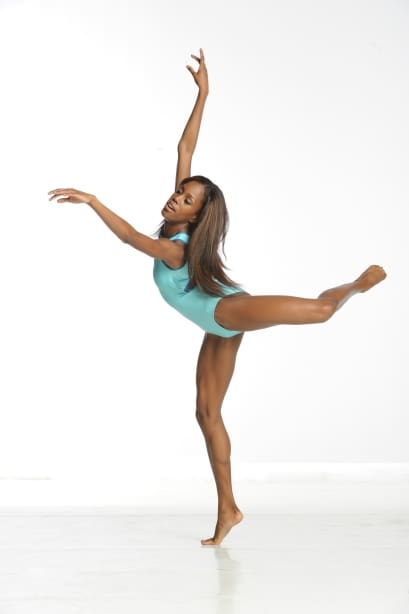 Dance Mogul: What motivates you to continuously go over the basics and train to elevate to the next level?
Paige Fraser: Revisiting the basics of dance is so important even as a professional dancer. I started out dancing only ballet and I appreciate those years so much because it is really the root of all forms of dance. When you are on tour and preparing for performances it is easy to lose sight of the basic technique because you are doing various types of repertoire each night. I have to remind myself that more simple the better. A clean dancer is universal vs a dancer with no technique and nuisances. It is also better to have a clean canvas when you start working with a new choreographer, and once you learn the choreography you can add artistry and expression.  I constantly work on my technique but I also try not to let it overpower my dancing. As a professional dancer, we have to find that balance. You need technique to pull you through, but you also need to tell a story and touch the audience through the movement. When I go to the theatre I notice the technique first in a dancer then I see what they are saying emotionally, just me personally. If both are present it is just so effortless and beautiful to watch.
Dance Mogul: What advice would you have for the next generation of dancers?
Paige Fraser: The best advice I would have for dancers of the next generation is to never give in. If you really want to dance professionally believe that you can. I know a lot of artists are insecure and feel they may not be good enough for a career in dance. There is a job for everyone. It may not be Ailey II or DTH or LINES but if you are really dedicated and focused you will see many other opportunities. At the age of 12, I was told I had scoliosis (a curvature in the spine) and the doctors said they needed surgery and probably wouldn't be able to dance. My family decided that I wasn't getting surgery. Following that doctor's appointment, I could have easily given up dancing but I knew that I really wanted to pursue a career in dance. I have to put in extra work to make sure that my abdominals are strong to support my back. I also have to make sure I really warm up my back properly before I start dancing. If you know what you want then go after it. No regrets and doubts.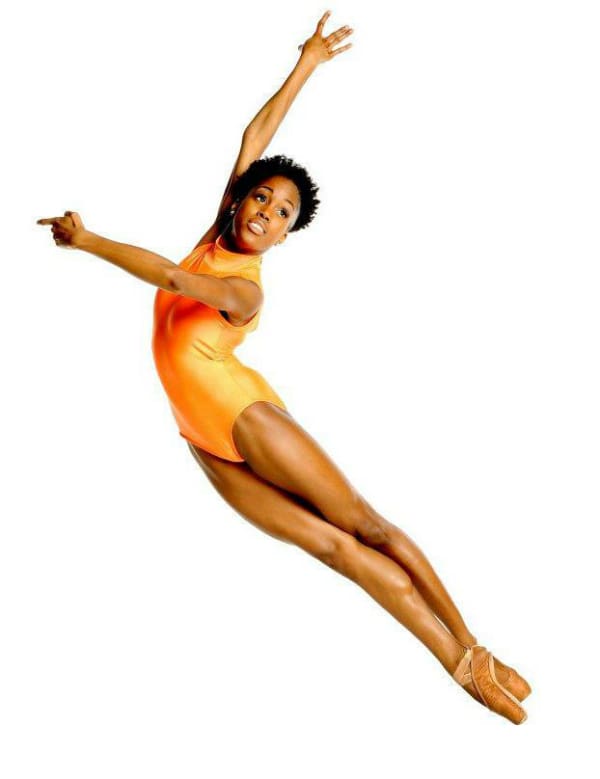 Dance Mogul: Do you feel personally responsible for upholding the legacy that Alvin Ailey worked so hard for?
Paige Fraser: As a student and now member of Ailey II I have always felt responsible to be an Ailey ambassador. It is such a privilege and honor to be a part of this organization, especially Ailey II. It is only 12 dancers that get selected to be in this company and we get to see the world. Over the past 2 years that I have been a part of the second company I have traveled to France, Finland, Greece, Germany, The Baltic States,  Poland, Italy, and Greece, as well as throughout the US. Mr. Ailey had a dream and a vision and it is still relevant today. The fact that I get to perform Mr. Ailey's "Revelations" is such an honor because it shows the memories he had as a child growing up in the south. Every time I hear "Wade in the Water" I get emotional because it was my dream part and I am carrying on his legacy 50 years later.
Dance Mogul: Most media/press alter stories to better serve their purpose, but at Dance Mogul Magazine we believe in serving the people and the artist. With a platform such as that, what do you think dancers should be speaking about amongst their elders, peers and the next generation of dancers?
Paige Fraser: I think dancers should really keep it real when they are talking to others. As dancers, we are human first. It is great to hear another dancer's real-life experience. It is not an easy job to be a professional dancer on tour for 8 weeks or performing on Broadway Tuesday-Sunday. I believe a dancer who also practices being genuine and humble is the best dancer/artist.
Dance Mogul: Is there anyone you would like to thank on your journey?
Paige Fraser: I would like to thank my parents and Darryl. My family. My first ballet teacher Leslie Otto, Alison Otto, and Maryann Penzero. Everyone at Alvin Ailey that helped me get where I am today (faculty include: Sophia Fatouros, Tina Bush, Adrienne Hurd, Iyun Harrison, Sharon Wong, Lissa Attles, Anna M. Forsythe, Meanie Person, Tracey Inman, Milton Myers, Peter Obrien, Ms. Marino, Pedro Ruiz. Of course a huge thank you to my Ailey II directors, Ms. Sylvia Waters, Troy Powell, and Alia Kache. Thank you to all the choreographers and teachers that I've worked with over the past few years because they believed in my talent and challenged me.