---
Dance Mogul

Magazine Exclusive… 
---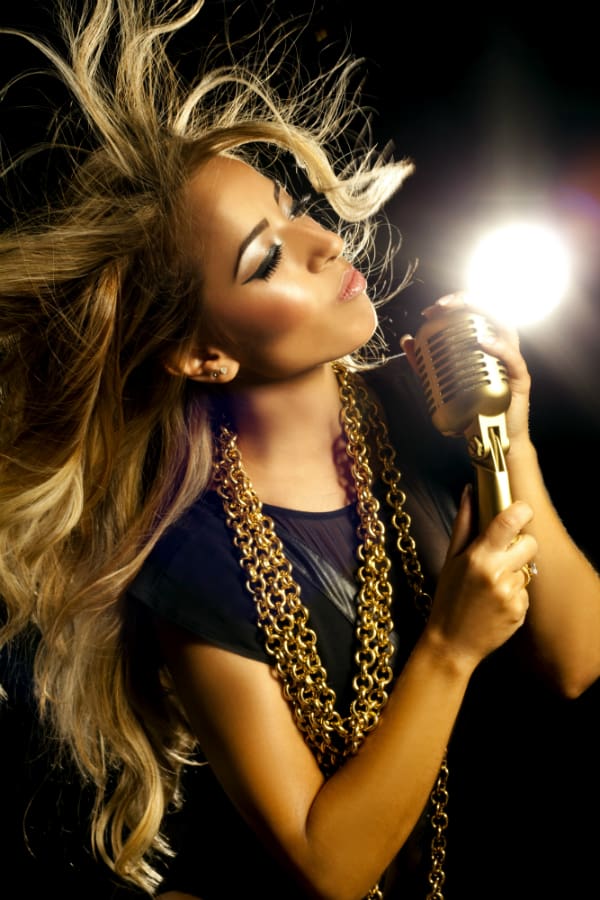 Dance Mogul Magazine is honored to present another female dancer that is inspiring self-empowerment through dance. She started in her country and now continues to do the same thing here in the states. We know that there are millions more out there like Angel and we hope her article reaches them and empowers them to tell their stories too.
Dance Mogul: At what age did you discover you had a passion for dance?
Angel B: Since I was 4 I was always dancing in the house and at birthday parties. I used to dance lambada also, a style from Brazil. So since then the whole family already knew I would be the artist of the family. Me, I never planned to be a dancer, I knew I wanted to be an artist, sing, and perform. Becoming a professional dancer just naturally happened for me.
Dance Mogul: We have recently featured a lot of dancers from Brazil, what is it about Brazil that it breeds such great dance Talent?
Angel B: In the Urban Dance styles we are always learning from the OG Dancers that can teach us foundations in those dance styles, or young dancers that have something to offer, not only choreography. Since those dances didn't start in Brazil we really respect it and search for the RIGHT TEACHERS. So we always have brought the international teachers such as Elite Force Crew, Dance Fusion Dancers, Electric Boogaloos, Mr. Wiggles, Tyrone Proctor, and Archie Burnett among others that were in the scene since the beginning. That way we can learn the pure dance, essence, history and grow from that. Our generation has the opportunity to still have most of those people living and their still dancing; Young Dancers in the United States should take more advantage of this, and learn the Dances properly.
Dance Mogul: Who were some of your inspirations?
Angel B: When I wasn't dancing professionally, my inspirations were music videos, and some artist's performances I used to watch on Tv. Then when I finally started getting into the Hip Hop Culture and Urban Dance Styles, my inspirations were dancers that came before me, such as Brian Green, Henry Link from Elite Force Crew, Marjory Smart, Tyrone Proctor, among so many others that inspire me in my journey.
Dance Mogul: Were your parents supportive of you dancing?
Angel B: Yes! Always! And I miss that after I moved to the USA. They used to go to every performance, rehearsal; jams even travel sometimes to a far place just to watch me. I am so glad that they know that this is my life and support it. Even though they get worried sometimes with this uncertain life of an artist, they trust me.
Dance Mogul: What is it like working with the many different Brazilian artists you've had a chance to choreograph for?
Angel B: I love this part of my job. It's a fun process for my growth as a choreographer and singer as well. I have been teaching and learning with them. Sharing and putting my ideas on stage. Seeing what I want for my career and what I do not want too. I have always been inspired by the international commercial industry for those jobs, and for Brazil, and for what we had the singers bringing to the stage at that time, what I was doing was really new and different. So everybody loved it! Now the scene is a little bit better, more singers trying to make their shows better, with good choreographers, better productions. I 'am glad that I helped this industry to grow a lot in this aspect in Brazil.
Dance Mogul: What was it like dancing for Kanye West, Eve and opening up the Beyonce Brazilian tour?
Angel B: Like always last-minute calls, hehe. The Eve one, a friend of mine that we have been working together for so long, Lu Bauer, called me saying we have 1 day to make the choreography for Eve's concert in Sao Paulo. I was like, okay let's do this now!! So we called two male dancers that we always work with and got the job done in a few hours of rehearsal. We had a great time dancing to those songs we grew up listening to and dancing to at the clubs! The Beyonce one, I had to choreograph for the singer I was working with at that time, Beyonce's production team invited us to be the opening act for her shows in Brazil. It was like a week and a half before the tour. It was really short notice until the concert.  We worked hard; it was a lot of choreography to get done. So we had 2 choreographers, Eduardo and myself, creating and teaching the dancers. And of course, I danced in this one also! And every show we did opening for Beyonce, was amazing!!! The audience gave us so much love, and even some of Beyonce's dancers came to talk to us and said great things about the show and the dance. I was really happy. The Kanye West one, I was already living in the USA and went to Brazil to Choreograph for another singer out there. Before I left the USA, the Brazilian choreographer that was helping Kanye's choreographer, contacted me saying they would have an audition that I should go.  Then I went and made it! We had like 3 or 4 rehearsals to learn the whole show, it was intense and stressed, but in the end, it was a great concert, everything worked out really well! I was proud of myself since I was the only hip hop dancer in the casting when all the girls had a technical background. I fake it good! Lol
Dance Mogul: You have had many experiences with TV and Film what have been some of your favorite moments?
Angel B: The Movie You Got Served Beat The World. That was def the best experience. My first international big job, working with a Great Production, learning and seeing how movies are made, it was really a great experience for me. Also working with great choreographers and dancers that have been doing a lot in this business. I had a really good time.
Dance Mogul: How hard is it for a female dancer to book a gig and how do you maintain your integrity while doing so?
Angel B: Well, here in LA it is so many of us. The competition is big, so that makes it harder. To keep your integrity has to do with how you act period! If you don't feel comfortable with something, just don't do it. Don't even go to the audition.
Dance Mogul: Is there any advice you would like to give young up and coming female dancers?
Angel B: Just keep working hard, training, preparing yourself for when things happen and make sure you're ready! Patience is something that's really important. Take your time; don't rush, because things will come your way at the right time. Keep your integrity, and fight for your beliefs. You may not be understood in the beginning, but later on, people will see your talent and not only your body. Nothing is impossible for God, you have to really believe in that!
Dance Mogul: You are also a singer; tell us a little bit about your aspirations.
Angel B: I am always working on my craft to be better, learn, and to make good songs to inspire people. Right now I am working on new things, new me, new songs, and keep doing what I love. I want to use the gifts that God gave me, in the best way I can use it! You can check out some of my stuff, just go on www.angelbofficial.com, and you can listen to some of my songs!
Dance Mogul: Is there anyone you would like to thank for helping you on your journey?
Angel B: God, My Parents "Nalda & João", my family and close friends. I had so many people helping me in some way on this journey that I couldn't make a list right now but I am thankful and keep them always in my heart and prayers.